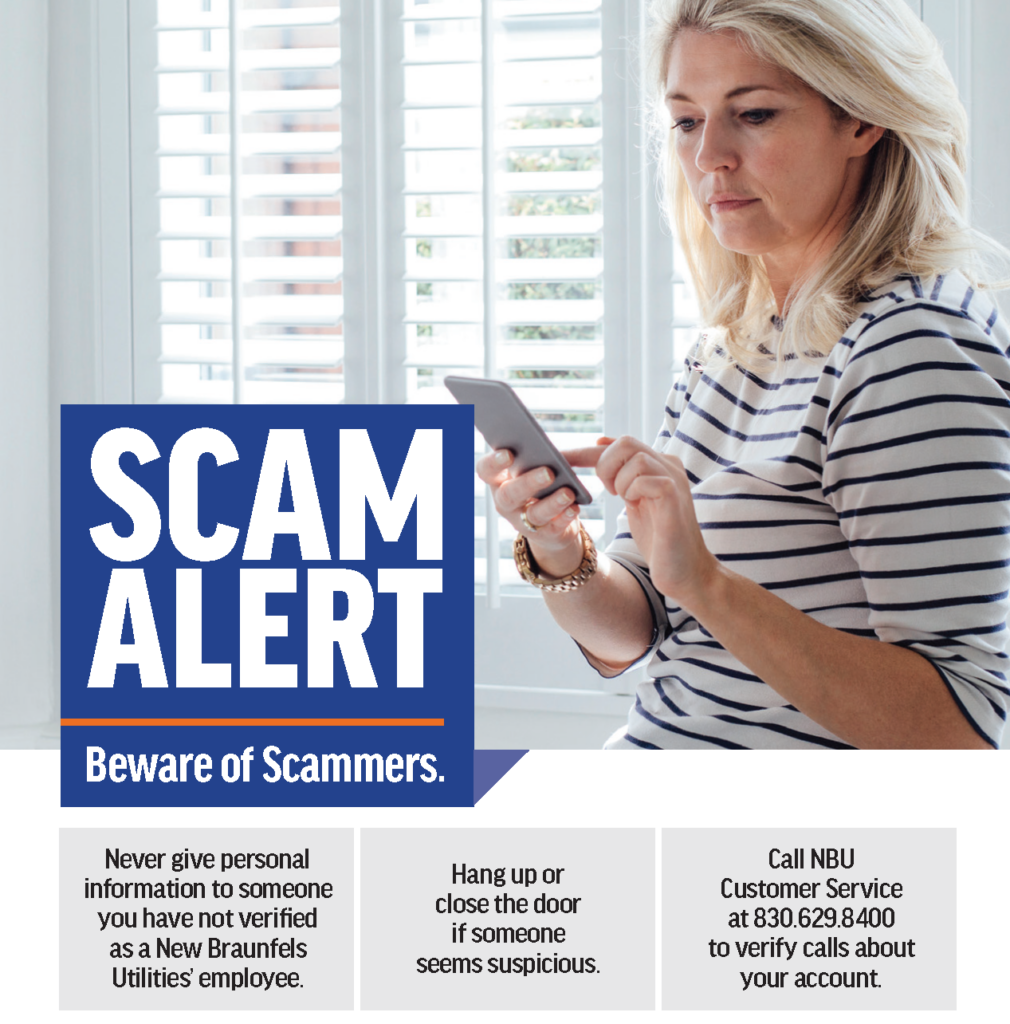 Here are a few things to keep in mind if you receive a call or visit from a scam artist:
Never share your personal information.
Verify the identity of the caller.
Hang up or close the door if someone seems suspicious.
Call NBU Customer Service at 830.629.8400 to verify calls about your account.