New Braunfels Utilities is committed to saving you money and communicating watering standards in times of drought. Avoid watering the sidewalk with these tips and tricks about proper irrigation practices.
Pressure Regulating Sprinkler Heads
Using a sprinkler system in your yard is a great way to save water and efficiently water your landscape. However, irregular pressure can result in wasted efforts caused by wind and mist. Learn how to fix this problem yourself.
Open video in modal: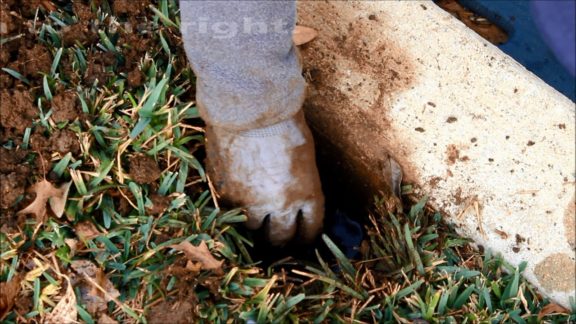 How to Adjust Your Irrigation Controller
There are many different types of irrigation controllers on the market today, and they may seem confusing at first glance. The good news is these videos help break them down for you.
How to Make The Most of Your Sprinkler System
Conserving water is everyone's responsibility! It can be easy with a few adjustments to your sprinkler. View the videos below to learn how to reduce water waste with the right sprinkler usage.
Residential Irrigation Meter Application
If you are a homeowner interested in keeping track of your outdoor water use, fill out an application for an Irrigation Meter today! New Braunfels Utilities will walk you through the entire process, from installation to interpretation.
Commercial Irrigation Meter Application
Do you have a business or manage a commercial property that uses an outdoor sprinkler system? It may be a good idea to monitor your outdoor irrigation use with one an NBU Irrigation Meter. Complete a commercial application for an irrigation meter today!