New Braunfels Utilities: This is Who We Are
Since our founding in 1942, New Braunfels Utilities has been owned and operated by the citizens of New Braunfels. Over the decades, we have employed hundreds of our neighbors who have worked hard to keep this community's electric, water, and wastewater utilities operating at their best.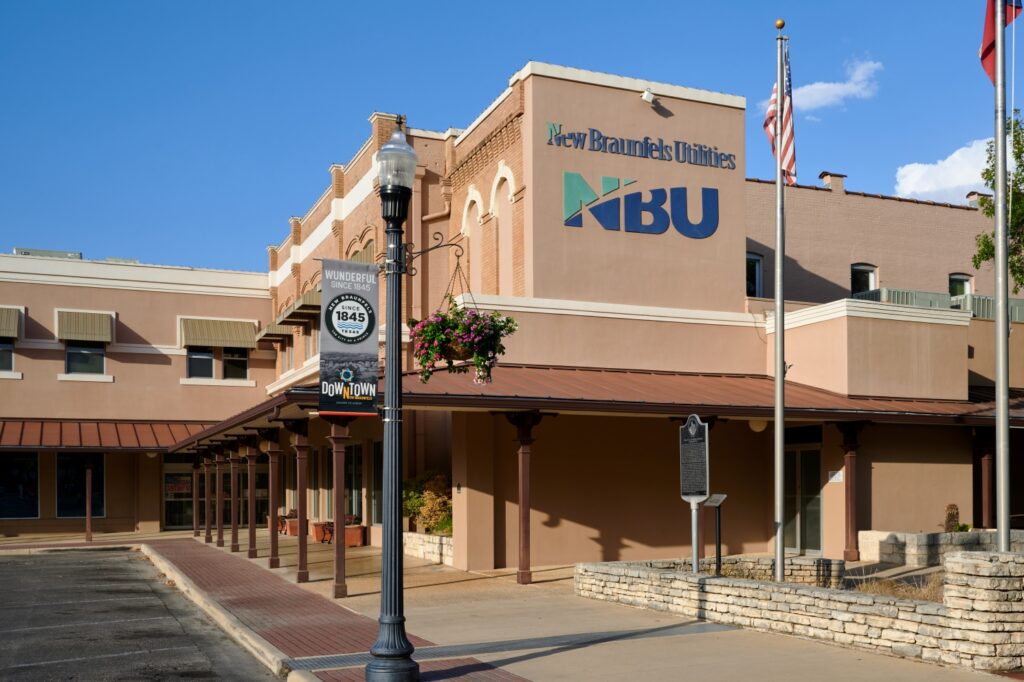 Today, NBU employs more than 400 of your friends and neighbors who share that same commitment to this city – and to you.
However, our commitment to New Braunfels doesn't end at utility services. It never has. New Braunfels Utilities employees donate hundreds of hours of personal time to community service and educational events each year. Our employees answer the call during disasters like winter storms, lightning strikes, and floods. They view every job as their job and every customer as their neighbor.
We are proud of each and every New Braunfels Utilities employee and salute their hard work and dedication to their community's quality of life.
If you would like to join the NBU team, click here.
---

"I've lived in New Braunfels for 25 years and worked at NBU for 19 of those. I enjoy my coworkers, helping to provide power to our community 24/7, and being able to help out and volunteer in our community.

My favorite thing about NBU is my wife, who works in the New Construction Department. We met at work two years ago!"

We're proud to employ more than 400 individuals who love New Braunfels and work hard to deliver excellent service – like John.
---
A History of NBU in the Main Plaza
New Braunfels Utilities has been proudly serving its community from the heart of downtown New Braunfels for more than half a century.
Learn about who we are and our storied past by selecting a colored icon on the timeline below.