Construction Impacts and Road Closures
As New Braunfels and the NBU service territory continue to experience unprecedented growth, NBU has committed to more than $871 million in 153 capital improvement projects over the next five years. These improvement projects will ensure we are well prepared to meet the electric, water, and wastewater needs of our customers for decades to come.
---
NBU Traffic Advisories Map
Click on the image of the map to view information about existing projects and any road closures or impacts resulting from their construction. Helpful information on how to use the map is included in the section below.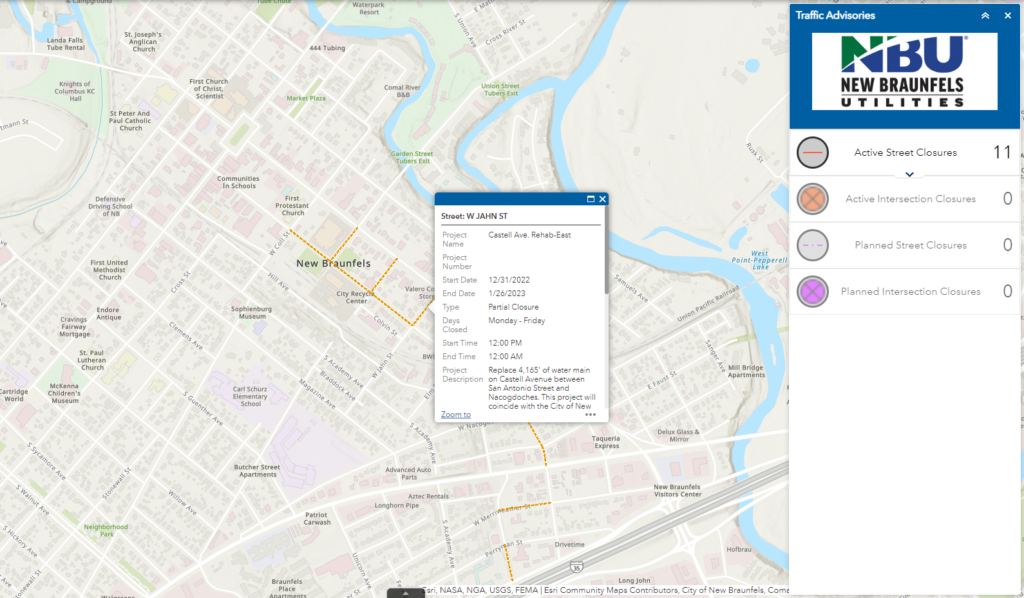 ---
Using the NBU Traffic Advisories Map
1. Click on an icon to the right of the map to begin viewing current traffic impacts. Once selected, all advisories of that type will appear on the map.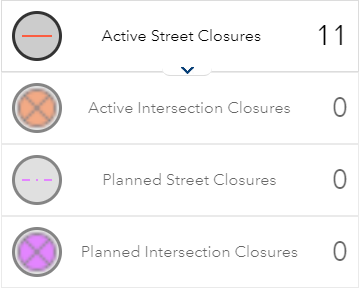 2. To view details about each traffic advisory and in-depth project information, click on the orange lines or symbols on the map.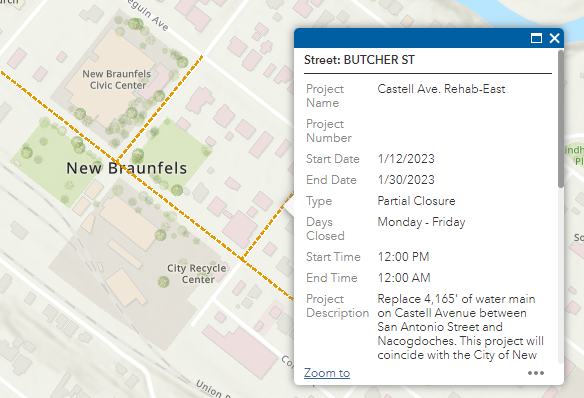 ---