New Braunfels Utilities Journeymen and Apprentice Linemen Ready to Compete at the Texas Lineman's Rodeo Competition in Seguin
FOR IMMEDIATE RELEASE
Contact: Pamela Quidley
Manager, Communications and External Affairs
830.312.7940 | pquidley@nbutexas.com
(New Braunfels, TX – July 10, 2023) – New Braunfels Utilities (NBU) journeymen and apprentice linemen will compete against the best of the best at the Texas Lineman's Rodeo at Nolte Island Park in Seguin, TX, beginning Thursday, July 13 through Saturday, July 15, 2023. This exciting open-to-the-public event offers journeymen and apprentice linemen the opportunity to compete for professional recognition, attend training sessions, and practice essential skills in a safe environment. The three-day event will include utility team competitions like pole climbing, hurt man rescue, a mystery obstacle pole event, and a team barbecue cookoff on Saturday, July 15.
The Texas Lineman's Rodeo was formed to offer the State of Texas line workers a way to showcase their skills in a family-oriented, fun, and competitive environment. In many cases, the Rodeo is the only way for the line worker's family and community to witness first-hand what being a lineman is all about.
New Braunfels Utilities is proud to announce the following employee teams and volunteer judges:
Journeyman Teams:
Mike Hardick, Ryan Breeding, and Austin Klaerner
Bradley Dietert, Ty McFarlin, and Chris Gavigan
Lineman Apprentices:
Garrett Jones
Klayton Rothrock
Nate Wallsmith
Karson Pennick
Brenner Magott
Caleb Molenda
Chris Lynch
Bradley Spencer
Chance Miller

Volunteer Event Judges:
Brian Lehman
Manuel Estrada
Steve Thies
Colton Engelke
Ryan Voges
Michael Najera

Barbecue Teams:
John Espinoza, Mike Vineyard, and Gerald Lehmann
Randy Willard, Kristin Anderson, Landon Buckner, and Ethan Utley
Javier Nieto, Alex Alvarado, Elliot Girard, Miguel Soto, and Zach Nichols
The public is invited to join NBU and cheer on our dedicated line workers in this fun-filled, family-friendly event. For details, visit https://tlra.org/.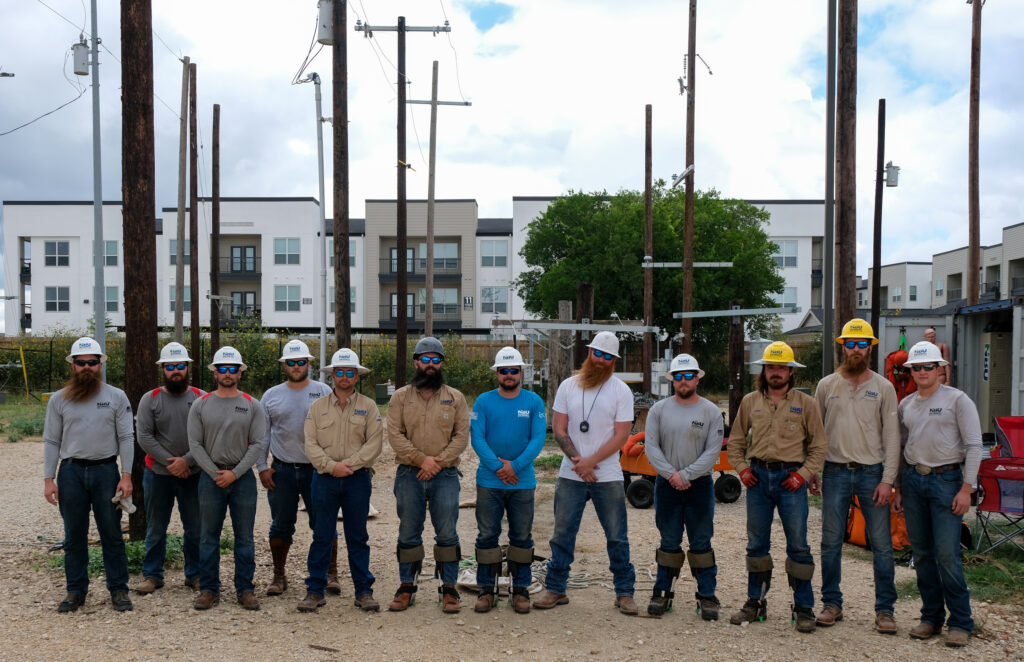 ###
About New Braunfels Utilities:
New Braunfels Utilities (NBU) strives to be a trusted community partner dedicated to excellence in service and is one of 2,000 community-owned, nonprofit public power electric utilities in the nation. With a mission of strengthening our community by providing resilient essential services, NBU is governed by a Board of Trustees comprised of residents appointed by the New Braunfels City Council. New Braunfels Utilities provides electric, water, and wastewater services. Utility revenues are continually invested back into the systems of the customers, which benefits the community. New Braunfels Utilities makes an annual transfer to the City of New Braunfels, which in turn helps to pay for services such as fire, police, and parks. Follow NBU on Facebook at facebook.com/newbraunfelsutilities, on Twitter at @nbutexas, and to learn more, visit nbutexas.com.