New Braunfels Remains in Stage 3 Drought Restrictions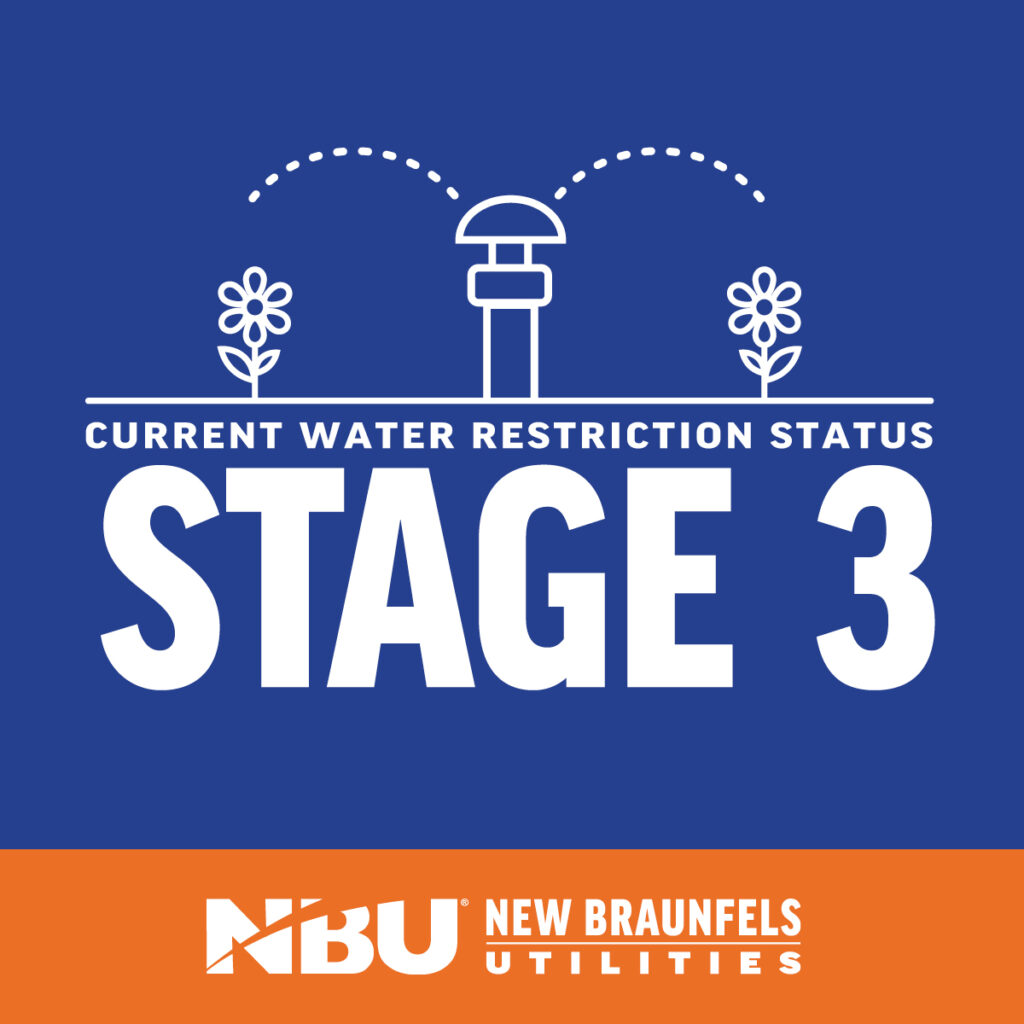 Stage 3 Effective as of June 21, 2022 –
With the drought continuing and no relief in sight, demand on the aquifer, not just in New Braunfels, but across the region, is putting the spring flow at risk. The Comal Springs flow is consistently dropping and is a habitat for endangered species and a precious natural resource that is important to the quality of life and economy of our community and beyond. During periods of extreme drought, more than 75% of the water in the Guadalupe River in Victoria is made up of water from the Comal and San Marcos Springs. Downstream communities along with bays and estuaries depend on the Guadalupe River. At the current rate of decline without any rain, portions of the Comal Springs could stop flowing within two to three weeks as they did in 2014. For these reasons, Mayor Brockman of the City of New Braunfels has declared Stage 3.
Watering with a sprinkler or irrigation system is allowed one day per week every other week based on the last digit of your address and must occur BEFORE 10:00 a.m. and AFTER 8:00 p.m.
Watering with a hand-held hose, bucket, drip irrigation system, or a soaker hose that does not spray water in the air is allowed any day, but only before 10:00 a.m. or after 8:00 p.m.
Know Your Watering Day: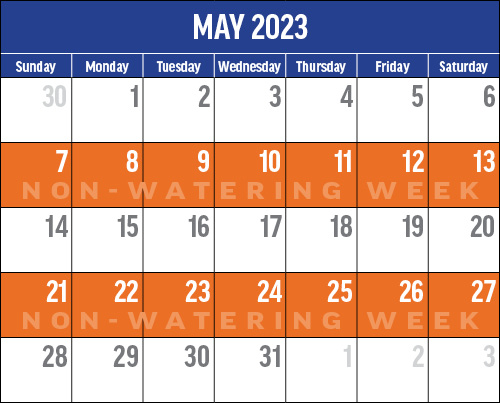 | | |
| --- | --- |
| LAST DIGIT OF ADDRESS | WATERING DAY |
| 0 or 1 | MONDAY |
| 2 or 3 | TUESDAY |
| 4 or 5 | WEDNESDAY |
| 6 or 7 | THURSDAY |
| 8 or 9 | FRIDAY |