New Braunfels Enters Stage 2 Drought Restrictions Effective April 13, 2022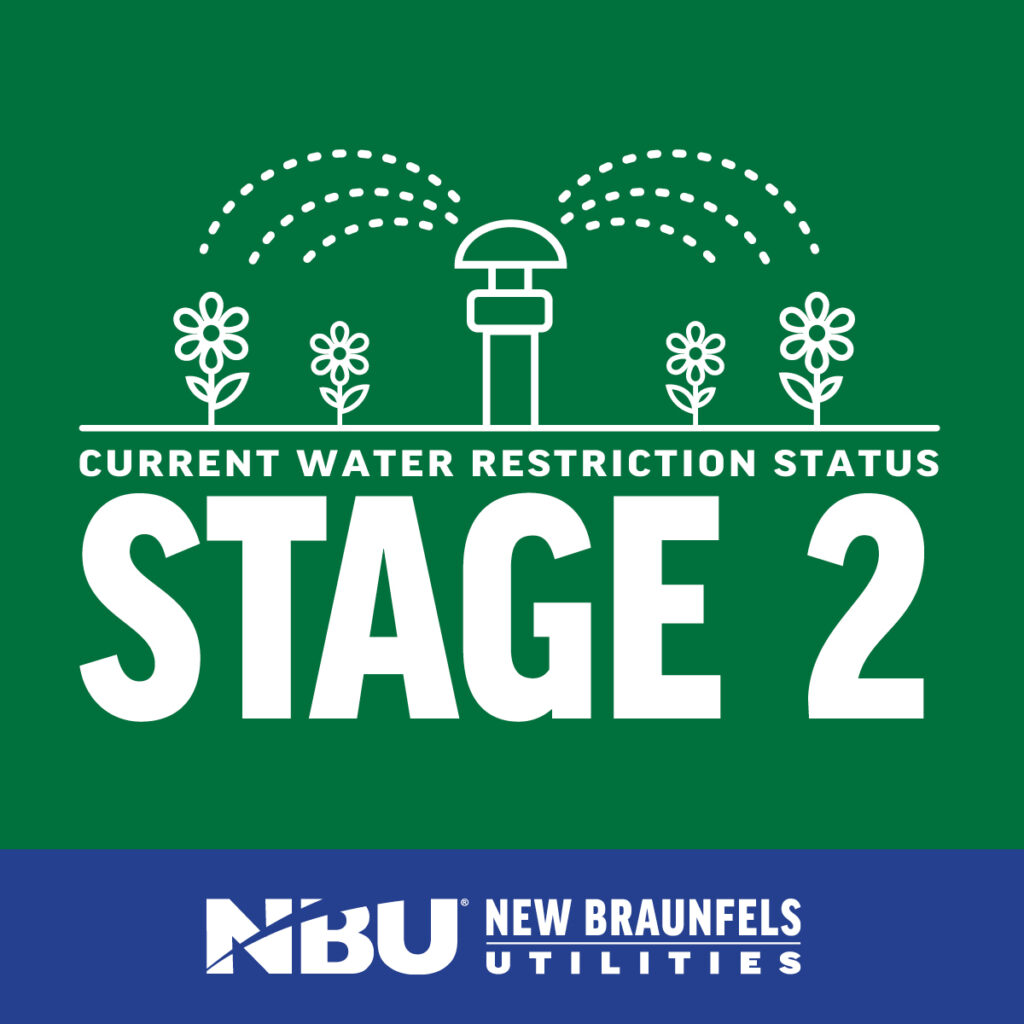 Effective April 13, 2022 –
Stage 2 Drought Restrictions go into effect for New Braunfels and the surrounding communities on April 13, 2022. New Braunfels has been in Stage 1 Drought Restrictions since March 10, 2022, due to insufficient rains, warmer than usual temperatures, and increased demand for water supply. These conditions remain in effect. The New Braunfels City Ordinance, Section 130-224, determines the implementation and termination of water reduction measures based on the 10-day average of the J-17 Edwards Aquifer water levels or when the discharge from the Comal Springs is at or below the specified cubic feet per second (CFS). Today, the 10-day average for the J-17 well is 649.6-feet, triggering Stage 2.
Watering with a sprinkler or irrigation system is allowed one day per week based on the last digit of the address. Must occur before 10:00 a.m. and after 8:00 p.m.
Watering with the use of a hand-held hose, bucket, soaker hose, drip irrigation system, or a soaker hose that does not spray water into the air is allowed on any day BEFORE 10:00 a.m. and AFTER 8:00 p.m. during Stage 2. The use of a sprinkler or irrigation system is not permitted on the weekends during Stages 1, 2, or 3.
Know your watering day:
| | |
| --- | --- |
| LAST DIGIT | WATERING DAY |
| 0 or 1 | MONDAY |
| 2 or 3 | TUESDAY |
| 4 or 5 | WEDNESDAY |
| 6 or 7 | THURSDAY |
| 8 or 9 | FRIDAY |