New Braunfels Utilities Journeymen and Apprentices Excel at the 2022 International Lineman Rodeo Competition
FOR IMMEDIATE RELEASE
Contact: Pamela Quidley
Communications and External Affairs Manager
830.312.7940 | pquidley@nbutexas.com
(New Braunfels, TX – October 19, 2022 – New Braunfels Utilities (NBU) Journeymen and Apprentices competed against the best linemen from around the world at the International Lineman's Rodeo (ILR) in Overland Park, Kansas, from October 12 – 15, 2022, and brought home impressive results.
The NBU Journeyman team of Ryan Breeding, Michael Hardick, and Austin Klaerner brought home second place in the Overall Muni Division against a field of 32 other highly competitive Muni teams. The NBU Journeymen competed in events such as the Hurtman Rescue, Pole Climb, a Cutout Change, and an Insulator Change with perfect scores of 100 in each event. They were only one of two Journeyman teams in the Municipipally Owned (Muni) Division to achieve perfect scores in all four events! Breeding, Hardick, and Klaerner also claimed the 15th spot against 241 other Journeyman teams as judges announced "The Best of the Best" results, which included scores by Journeymen from private investor-owned utilities, cooperatives, municipally owned utilities, and contracting companies. They were among only 26 teams out of 241 to achieve perfect scores in all four events!
New Braunfels Utilities Apprentice Garrett Jones also walked the stage when he was awarded 4th place in the Overall Muni Division. New Braunfels Utilities had four apprentices participating in the ILR, and they had strong finishes both in the Overall Muni Division as well as the Best of the Best Division:
Best of the Best
Garrett Jones – 24th of 366
Brenner Magott – 45th of 366
Nate Wallsmith – 102nd of 366
Klayton Rothrock – 204th of 366
Overall Muni Division
Garrett Jones – 4th of 45
Brenner Magott – 6th of 45
Nate Wallsmith – 12th of 45
Klayton Rothrock – 27th of 45
The International Lineman's Rodeo and Expo attracts the best linemen from around the world to compete in events based on traditional lineman tasks. Journeymen and Apprentices competed with their peers throughout the United States and Canada while learning and practicing safe work practices.
There is much more to the Rodeo competition than merely honing their skills. Friendships are forged out of mutual respect, and bonds can remain for a lifetime. Linemen must rely on their training and each other to ensure the job they do to power their communities and ensure they go home safely to their families.
Other participants at the rodeo included Ryan Voges and Bradley Dietert, who served as judges at this year's event, while Justin Green, Keith Marsh, Coby Henk, and Chris Lynch coached and supported the team.
"Linemen across our country work 24/7, often in extreme and dangerous weather conditions, to ensure communities like ours are powered," said Chief Strategic Communications Officer Melissa Krause. "Competitions like the International Lineman's Rodeo provide exceptional skills training. While participation in such events has no monetary recognition, the best recognition is the trust and respect garnered from colleagues and knowing these linemen give their best every day to represent their community. On behalf of NBU, we could not be more proud of our teams."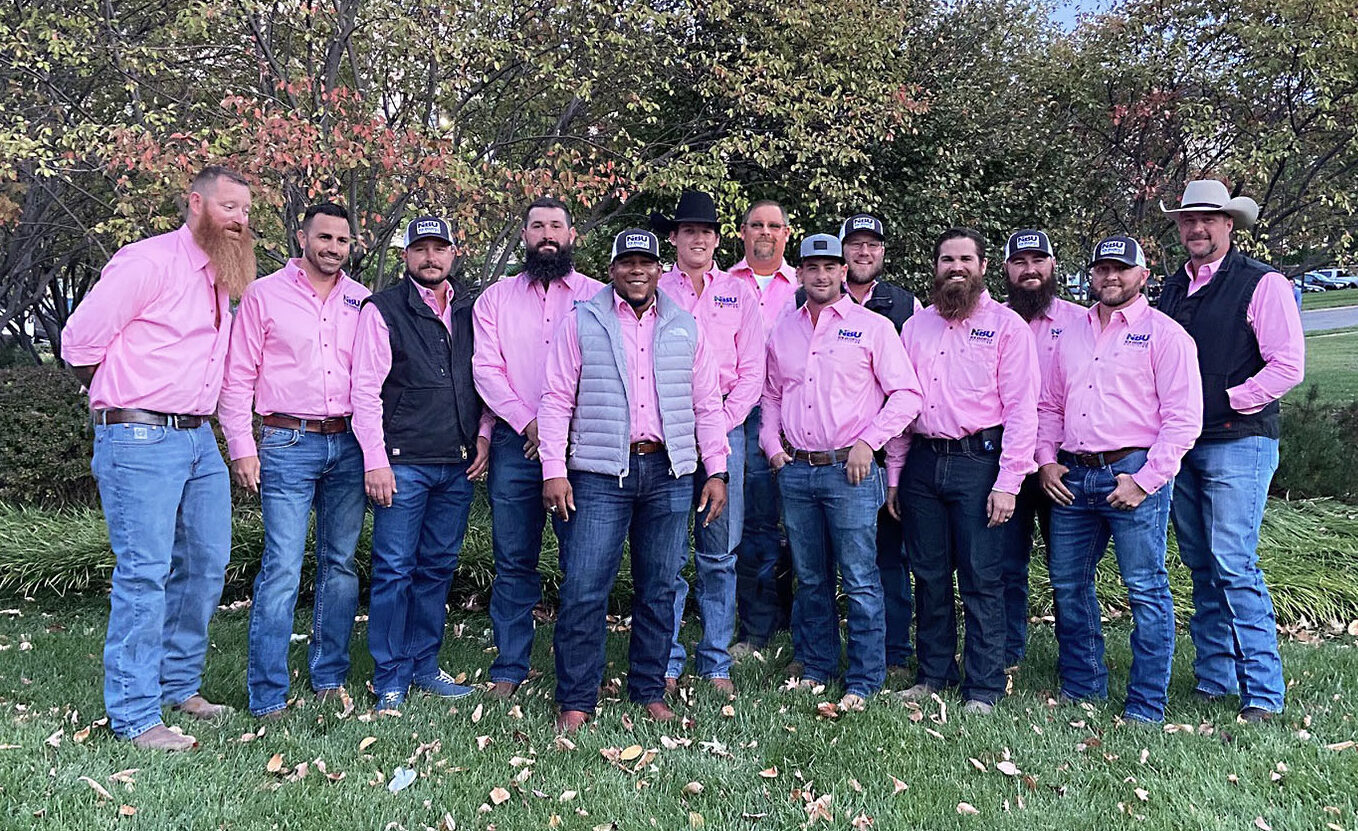 Pictured from left to right: Austin Klaerner, Coby Henk, Mike Hardick, Ryan Breeding, Chris Lynch, Brenner Maggott, Ryan Voges, Klayton Rothrock, Bradley Dietert, Garrett Jones, Nate Wallsmith, Keith Marsh, Justin Green
###
About New Braunfels Utilities:
Dedicated to excellence in service, New Braunfels Utilities (NBU) was established in 1942 and is one of 2,000 community-owned, nonprofit public power electric utilities in the nation. The mission of NBU is to enhance the quality of our community by providing innovative, essential services. Governed by a Board of Trustees comprised of local residents appointed by the New Braunfels City Council, NBU is committed to being a recognized and trusted community partner, providing essential electric, water, and wastewater services. Utility revenue is invested back into the utility systems, which benefits the community. New Braunfels Utilities makes an annual transfer to the City of New Braunfels, which in turn helps to pay for services such as fire, police, and parks. Additionally, in 2016, NBU repurposed its former16-acre warehouse site to become the Headwaters at the Comal, to serve as its conservation legacy, which will strengthen the relationship between the community and nature by showcasing the significance of the Comal Springs. Follow NBU on Facebook at facebook.com/newbraunfelsutilities, on Twitter at @nbutexas, and learn more, visit nbutexas.com.