NBU Utility Update and Conservation Corner Newsletter – October 2021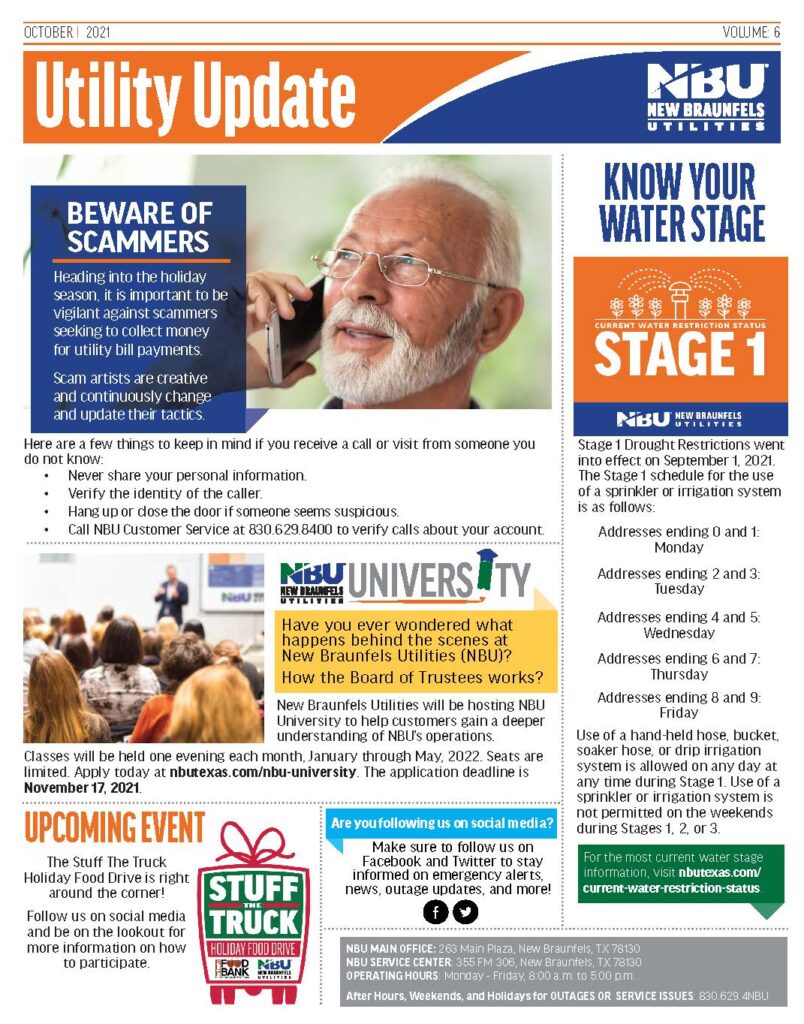 Click the image to view the publication!
* The mailed version incorrectly stated that using any smart thermostat qualifies you for an $85 rebate. Your thermostat must be Ecobee or Nest brand to qualify for the rebate. If any questions, call 830.608.8925.